President Trump's eldest son Donald Trump Jr. shared a heavily doctored image on Instagram on Friday that falsely suggests that the president holds 50 percent job approval in a Gallup poll.
The image showed altered statistics from Trump and former President Obama, including approval ratings, while referencing Gallup as an alleged source.
"Amazing. I guess there is a magic wand to make things happen and @realdonaldtrump seems to have it," Trump Jr. wrote.
However, Trump has never achieved a 50 percent job approval rating in the Gallup weekly tracker of the measurement.
He has peaked at a high of 45 percent on two separate occasions, once just days after his inauguration and again in mid-June.
Trump Jr. has often attempted to use his social media to boast about his father's ratings and accomplishments.
Famous Trump critic, George Takei addressed the photoshopped photo with one simple question:
Did he think no one would notice?https://t.co/ATbEyjtkRe

— George Takei (@GeorgeTakei) August 10, 2018
Here's what some Twitter users had to say about the whole ordeal:
all they know how to do is lie and cheat

— cj (@00cjc00) August 10, 2018
Trump may very well be able to shoot someone on fifth avenue and his supporters wouldn't care, but we all know his approval hasn't reached anywhere near 50%.

There's no reason to expect it ever will.

— Tim Blankenship (@ArkEngineer60) August 10, 2018
Remember who his audience is. He does.

— Flibber T. Gibbett (@amigammon) August 10, 2018
His supporters won't notice. They will repeat it. If you tell them it's false, they'll say your news is fake.

— Imran Jaferey (@imj68) August 10, 2018
He is scheduled to hit the campaign trail ahead of the 2018 midterm elections to support Republican candidates.
According to a new poll released this Friday, a majority of Americans say that they believe porn star Stormy Daniels more than they believe President Trump,
The Economist/YouGov survey published it's findings on Thursday discovering that 34 percent of respondents claimed that they trust Daniels, compared to just 30 percent who stated that they trust Trump. With the other thirty percent reported that they don't believe either one and 6 percent claiming that both parties are trustworthy.
Daniels claims that she had a sexual encounter with Trump back in 2006. She is suing over a nondisclosure agreement regarding the alleged affair, arguing that the document is void because Trump never signed it.
Trump has vehemently denied the affair.
It's evident that Trump Jr. was attempting to undermine Obama's legacy in an attempt to boost his father's failing approval. However, he supposedly was unable to face the facts.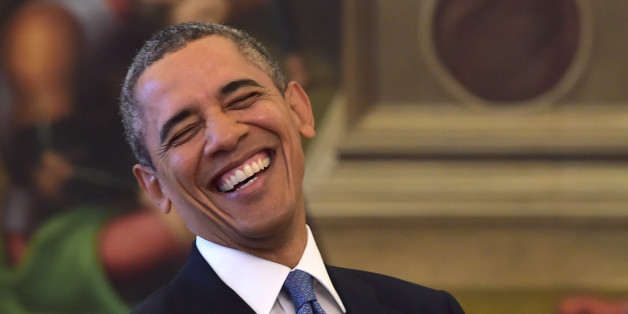 COMMENT BELOW
LET US KNOW WHAT YOU THINK