British journalist Piers Morgan stepped forth this Tuesday to state that former White House aide Omarosa Manigault-Newman had offered to sleep with him in order to win the season of "The Celebrity Apprentice" on which they both had appeared.
During a recent op-ed for the Daily Mail, Morgan, who in the past has been a vocal supporter of President Trump's White House, asked why a "relentlessly loathsome" individual such as Manigault-Newman was given a job in the administration.
"I've met a lot of vile human beings in my life, from dictators and terrorists to sex abusers and wicked commentators. But I've never met anyone quite so relentlessly loathsome as Omarosa; a vicious, duplicitous, lying, conniving, backstabbing piece of work," Morgan penned.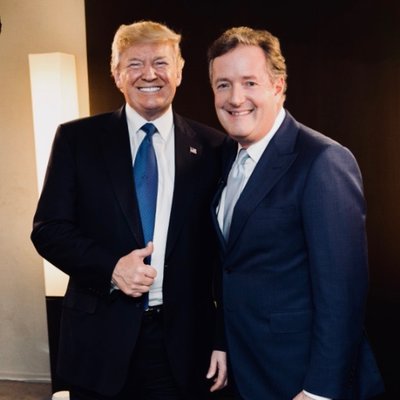 In his new op-ed, Morgan describes a conversation between himself and the former Trump aide that took place during the first season of the Trump-hosted "The Celebrity Apprentice," during which Manigault-Newman supposedly offered to construct a "showmance" between the two contestants, which Manigault Newman insisted would make them both "lots of money."
" 'Piers, do you want a showmance?' " Morgan claimed that the former White House aide had said.
" 'A showmance. You know, a romance on the show — we get it on together. Happens all the time on Apprentice. Everyone has sex together. Then we can make lots of money out of it,' " she added.
Morgan claims that after he turned down the offer Manigault-Newman questioned his sexuality.
"You must be joking, you deluded woman," Morgan claims that he responded.
"She didn't take it well. 'What are you? Gay?' " Morgan added,
"Beneath the laughs though lay a less savoury truth," Morgan wrote. "Omarosa is a reprehensible human being, prepared to offer sex to win a reality TV show and use the most vile homophobic slurs against rival contestants."
*NEW: Omarosa offered me sex to win Celebrity Apprentice, then called me a 'f***ing f*gg*t', invented gay smears & threatened to punch me.
Why the hell was this vile creature ever employed at the White House? https://t.co/HyxnSWyBLZ pic.twitter.com/UbXQzDX1Tj

— Piers Morgan (@piersmorgan) February 13, 2018
COMMENT BELOW
LET US KNOW WHAT YOU THINK
Sponsored Content