Former Vice President Joe Biden stepped forth this Thursday to blast President Trump after the leader suggested that Democrats had inflated the death toll from Hurricane Maria to undermine him.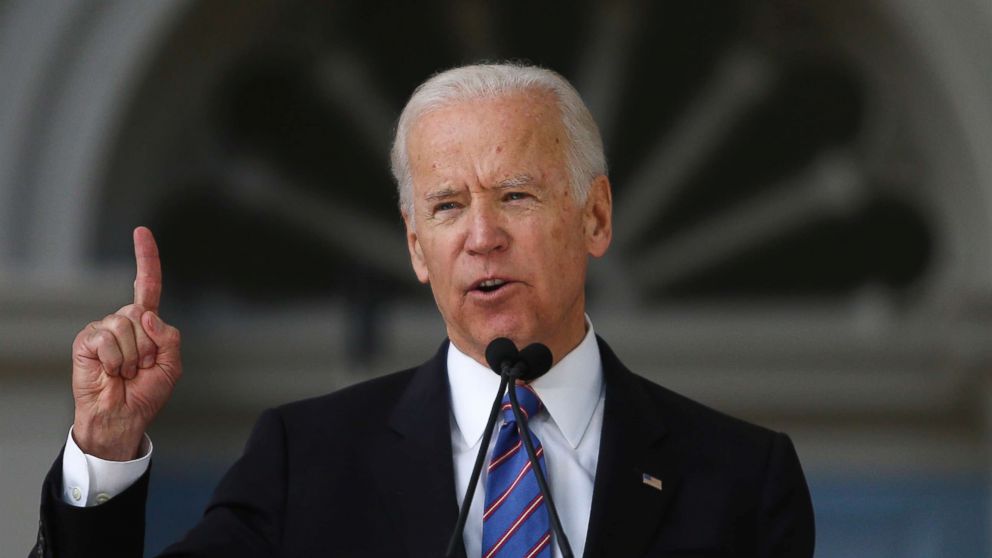 "By the way, there are no problems in America. Everybody is doing well. Things are fair and decent, and no one died in Puerto Rico," Biden joked at the beginning of his speech at an economic summit in Washington, D.C.
Biden who did not reference Trump by name during his remarks called for higher wages and ripped into "all of this foolishness that's going on with this phony populism and this naked nationalism that's being promulgated right now."
"The lack of a value set, lack of treating people with dignity is because when things are tough for people economically who work hard, there are sometimes charlatans who come along who try to find a reason for those people to blame whatever's happening to them on the other," he declared.
.@JoeBiden delivers remarks at the "Building a High Wage America" summit, hosted by the Economic Policy Institute & the Century Foundation. https://t.co/lkeTI0G9pd

— Fox News (@FoxNews) September 13, 2018
Biden's latest slights followed a series of Thursday morning tweets in which Trump shed his personal doubt on a study that discovered that nearly 3,000 people had perished as a result of Hurricane Maria, which took out Puerto Rico last year.
"3000 people did not die in the two hurricanes that hit Puerto Rico. When I left the Island, AFTER the storm had hit, they had anywhere from 6 to 18 deaths," Trump tweeted. "As time went by it did not go up by much. Then, a long time later, they started to report really large numbers, like 3000."
Trump went on to suggest without evidence that Democrats were behind the increased death toll, stating that it was part of a plot to make him look "as bad as possible."
…..This was done by the Democrats in order to make me look as bad as possible when I was successfully raising Billions of Dollars to help rebuild Puerto Rico. If a person died for any reason, like old age, just add them onto the list. Bad politics. I love Puerto Rico!

— Donald J. Trump (@realDonaldTrump) September 13, 2018
COMMENT BELOW
LET US KNOW WHAT YOU THINK
Sponsored Content