GOP candidate Mitt Romney slammed President Trump over the separations of thousands of immigrant families at the border, labeling the disaster a "dark chapter in American history" during a Utah Senate debate Tuesday evening.
When questioned about the now infamous policy, Romney, a once GOP presidential nominee, described the family separations as a cruel act.
"This was a heartbreak," he stated firmly.
"This was a dark chapter in American history to see children separated from their parents and to see, as you've described, a young child that hasn't seen their parents in a long time. This is inexcusable and can't go on."
The Trump administration had previously declared a "zero-tolerance" policy at the southwest border earlier in the year, which meant that anyone trying to cross over illegally would be criminally prosecuted. As a result, adults who caught crossing were transferred to federal prisons and forcefully separated from their children.
After facing intense national scrutiny, Trump finally put an end to the separations with an executive order which was signed back in June.
Romney's campaign to replace existing GOP senator Orrin Hatch marks his first foray into politics since launching his failed 2012 presidential bid.
Romney's most prominent challenger is Salt Lake County Councilwoman Jenny Wilson.
The Cook Political Report, a nonpartisan forecaster, had rated the race as "Solid Republican."
Many Democrats have viewed Romney in a more favorable light since the rise of Trump. With his firm moral compass playing a large part in gaining their favor.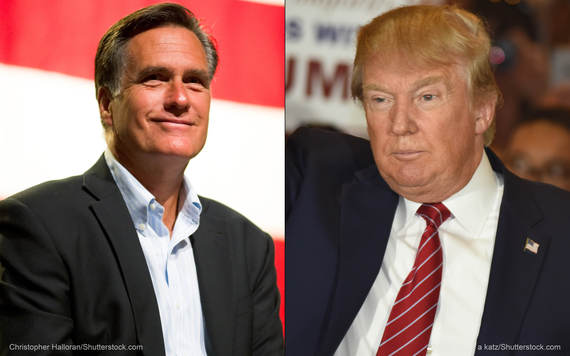 COMMENT BELOW
LET US KNOW WHAT YOU THINK