"I don't know. I never spoke to my father about it," Trump Jr. stated after being questioned about his father's reported involvement in infamous 2016 Trump Tower meeting during his September Senate interview.
Staff on the committee also pressed Trump Jr., "To the best of your knowledge, did the President provide any edits to the statement or other input?"
"He may have commented through Hope Hicks," Trump Jr. responded, citing to the former White House communications aide.
Trump Jr. continued on to say that he believes several of his comments, given through Hicks, were incorporated into his statement — a process in which only a small group of people were involved.
He also stated firmly that he didn't speak to his father "because I didn't want to bring him into some thing that he had nothing to do with."
And when questioned why his statements were often inconsistent, Trump Jr. fired back, claiming they were "all very consistent with each other."
"The initial statement was discussing exactly what the meeting was about. It ended up being about that," Trump explained.
"It did not talk about what got them into the door and I didn't expand on it because I didn't think it was relevant to discuss what the meeting was not actually about even if that's what the email was. As more questions were asked and more information was requested we released more information and went into greater detail," he added.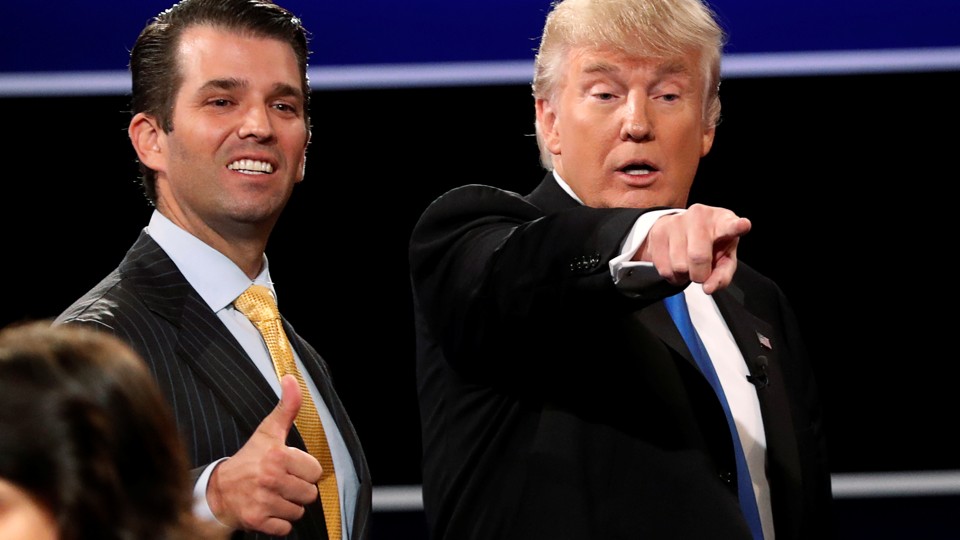 COMMENT BELOW
LET US KNOW WHAT YOU THINK
Sponsored Content