President Trump during a campaign rally on Wednesday evening blasted the midterm polls that show Democrats pulling ahead in numerous races in next month's election.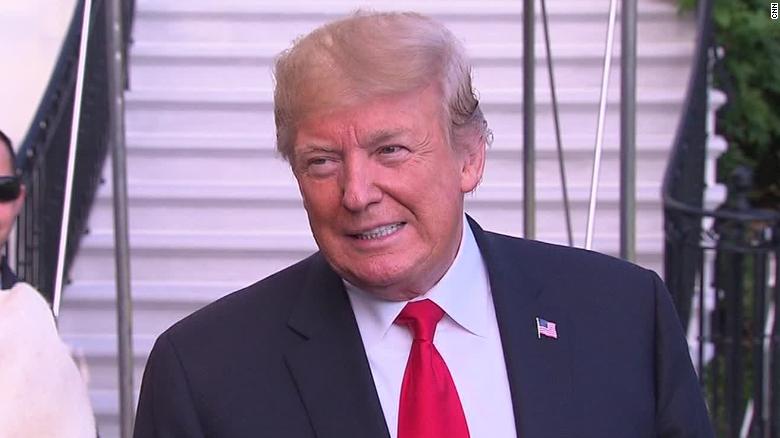 "I believe in polls — only the ones that have us up…Other than that, they're the fake news polls," he declared at a rally in Erie, Pennsylvania.
Several media outlets and independent polls have predicted that Democrats could ride a blue wave and sweep up the majority in the House of Representatives. FiveThirtyEight revealed on Wednesday that Democrats have a 78 percent chance of taking control of the chamber during November's elections.
The GOP, however, is much more likely to hold onto or expand their Senate majority.
Democrats are currently defending ten seats in states Trump conquered back in 2016, and only a handful of Republican seats are considered to be competitive.
The president has boasted that a "red wave" will sweep the midterm elections.
Trump has lashed out against polls since several of them wrongly suggested his defeat during the 2016 presidential election
Trump also made a point to praise his record as being "the greatest revolution to ever take place in our country" during a fiery speech.
The arrogant claim was only a small part of a much broader call for voters to show up to next month's midterm elections to support Republican candidates who face a challenging electoral landscape.
Trump was greeted by an ignited crowd at the Erie Insurance Arena, the home of the Erie Otters, which has a  capacity of 6,500.
COMMENT BELOW
LET US KNOW WHAT YOU THINK