Former FBI director James Comey came forth during his first televised interview since being removed to claim that he thinks Donald Trump is "morally unfit to be president" and that it is "possible" that Russian officials have material that they are using to blackmail him.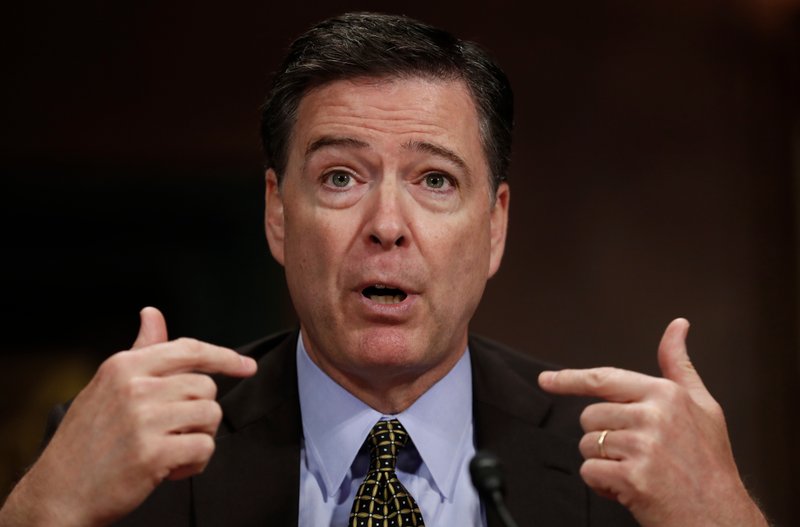 During an in-depth conversation with George Stephanopoulos broadcast on ABC late Sunday, Comey took several swipes at Trump, likening his administration to the mafia, comparing his presidency to a forest fire and once again asserting there is evidence to support that he had committed a crime.
However, he insisted that he would not suggest impeaching Trump to remove him from office, because that "would let the American people off the hook and have something happen indirectly that I believe they're duty-bound to do directly."
Comey drafted the Crooked Hillary exoneration long before he talked to her (lied in Congress to Senator G), then based his decisions on her poll numbers. Disgruntled, he, McCabe, and the others, committed many crimes!

— Donald J. Trump (@realDonaldTrump) April 16, 2018
"This president does not reflect the values of this country," Comey said.
The interview is closely connected to the release of Comey's  new book as he embarks on a media tour to promote it. A lot of what Comey divulged to Stephanopoulos spurns from what he wrote, although his televised comments are sure to attract the wrath of the president.
On Sunday morning, Trump lashed out against Comey, denying several of Comey's allegations while suggesting that Comey revealed classified information and lied to Congress.
"Slippery James Comey, a man who always ends up badly and out of whack (he is not smart!), will go down as the WORST FBI Director in history, by far!" Trump wrote.
Slippery James Comey, a man who always ends up badly and out of whack (he is not smart!), will go down as the WORST FBI Director in history, by far!

— Donald J. Trump (@realDonaldTrump) April 15, 2018
COMMENT BELOW
LET US KNOW WHAT YOU THINK