The White House came forth this Monday to renew its criticism of James Comey after the former FBI director tore into President Trump during an expansive interview with ABC News.
Trump wrote that Comey constructed an exoneration of Hillary Clinton "long before he talked to her" during the investigation into her use of a private email server as secretary of State. He also suggested that the "disgruntled" Comey had "committed many crimes!"
Trump alleges that Comey lied to Congress during the former FBI director's testimony last year when he discussed meetings in which the president demanded his loyalty and requested that he privately pardon former national security adviser Michael Flynn.
Comey drafted the Crooked Hillary exoneration long before he talked to her (lied in Congress to Senator G), then based his decisions on her poll numbers. Disgruntled, he, McCabe, and the others, committed many crimes!

— Donald J. Trump (@realDonaldTrump) April 16, 2018
During an interview that aired Sunday night, the former FBI director refused to rule out that Russians could have obtain information that they are now using to blackmail Trump and said hard evidence exists that the president obstructed justice during the Russia investigation.
White House counselor Kellyanne Conway stepped forth Monday claiming that the president believes Comey is spreading "revisionist history."
"I saw a man last night very shaky and unsure to answer questions, not even under oath," Conway explained on CNN. "But we know that when Comey was under oath that he had a very difficult time telling the truth."
She also attacked Comey's time as FBI director, suggesting that the organization was a "hot mess" under his leadership.
"Jim Comey loves to be in the center of power," Conway said. "He loves to divert the spotlight to himself and be in the center of power. So the president is correcting the record."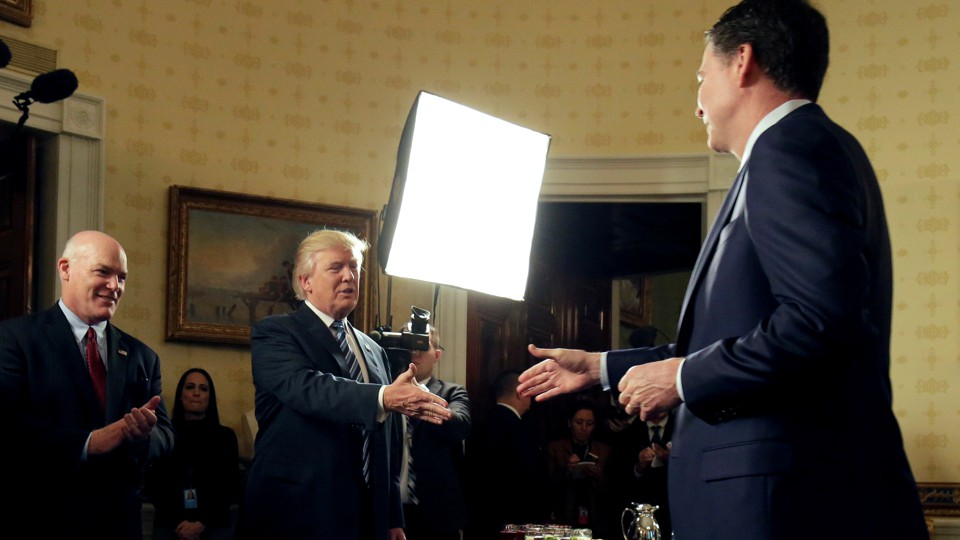 COMMENT BELOW
LET US KNOW WHAT YOU THINK
Sponsored Content