President Trump asked why a career intelligence analyst was not spearheading negotiations with North Korea for the United States based on her Korean heritage, NBC News reported this Friday.
Trump, who was speaking with the analyst during a meeting meant to be a briefing on a family being set free by militants in Pakistan, waited until the meeting had adjourned before questioning her where she was from.
"New York," she quickly replied.
Trump continued, questioning her on where her "people" come from.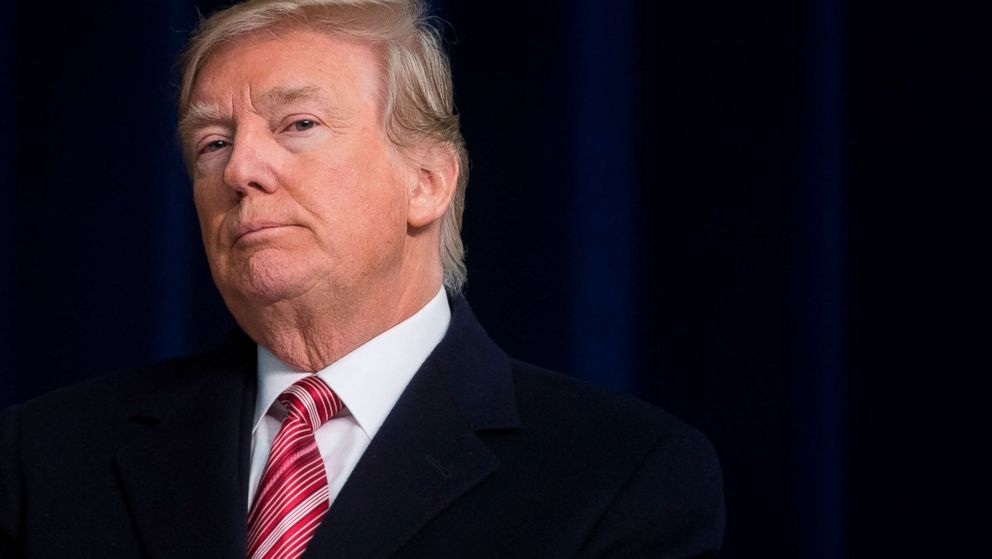 When the analyst answered that her parents immigrated from South Korea, the president reportedly reacted by questioning a nearby adviser why the "pretty Korean lady" was not helping with the negotiations with North Korea's government on behalf of the Trump administration.
The analyst, whose name was not released for her protection, is specifically trained in hostage negotiation, not diplomacy.
NBC's report comes a day after several news outlets claimed that Trump had referred to Haiti, El Salvador and several African nations as "shithole countries" while speaking at a Oval Office meeting with lawmakers on immigration reform this past Thursday.
"Why are we having all these people from shithole countries come here?" Trump asked, according to several people briefed on the meeting, before going on to ask why the U.S. wasn't allowing more immigrants from countries like Norway.
Trump has since denied saying "anything derogatory about Haitians other than Haiti is, obviously, a very poor and troubled country" in a pair of tweets Friday morning, and said that while he used "tough" language in the meeting with lawmakers, "this was not the language used."
Trump's comment drew heavy criticism from Democrats, Republicans and media figures, many of whom accused the president of being racist.
COMMENT BELOW
LET US KNOW WHAT YOU THINK