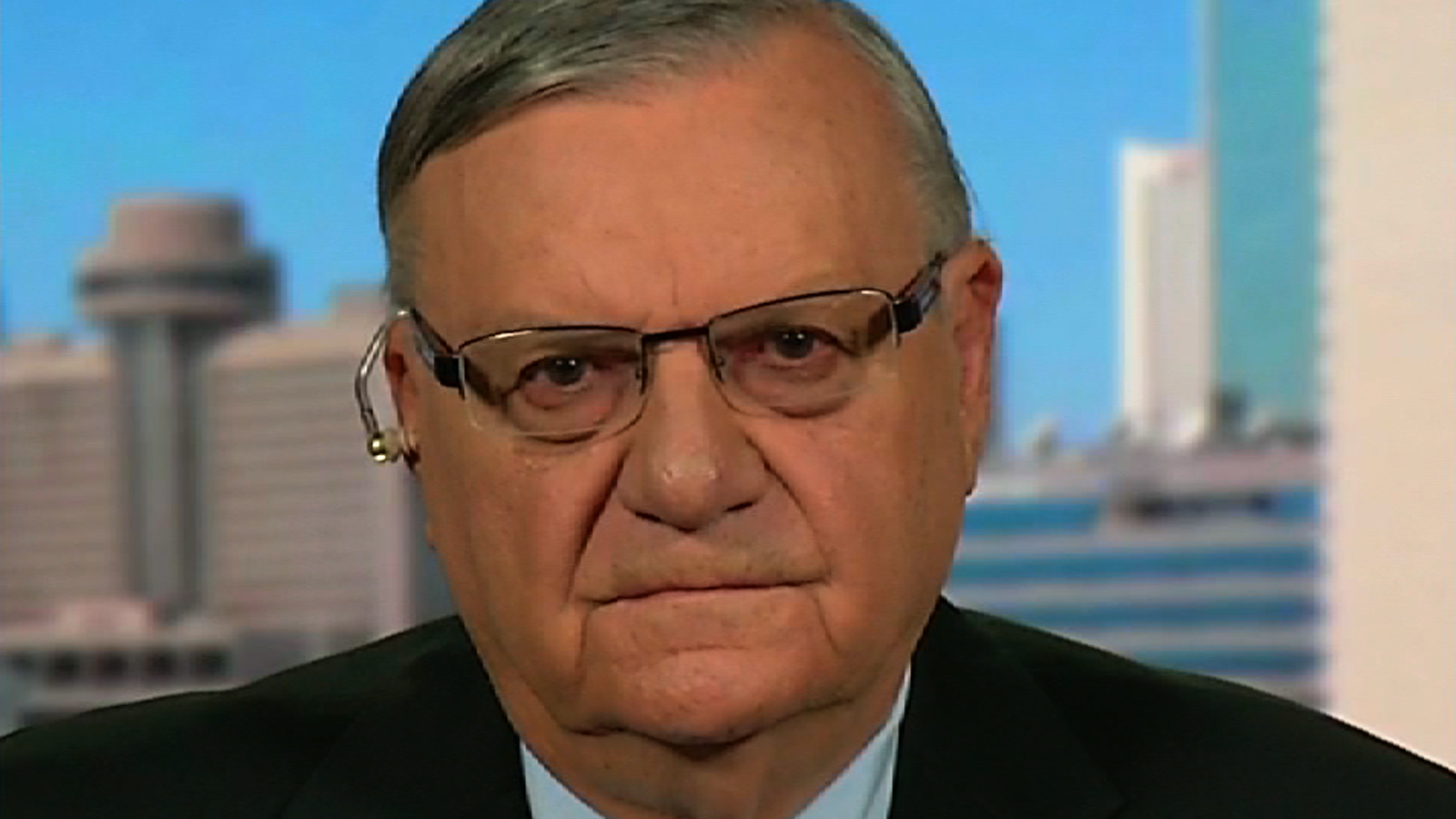 Joe Arpaio—the deeply racist, deeply homophobic Maricopa County, Arizona, former sheriff—was found guilty last week of intentionally ignoring a court order to stop arresting immigrants based solely on the assumption that they were in the US illegally. He now faces up to six months in jail.
Arpaio regularly sharing the stage with Trump at political rallies during the 2016 campaign. "I was with him since day one, and I am with him until the end. I don't ask him for anything. He can throw me into the swamp and cover me up in garbage, and I'd still support him," Arpaio said. He told the Associated Press that he's fighting his legal battles without Trump's help, and insisted he won't ask the president for a pardon.
On the other hand, he said he was "S-U-R-P-R-I-S-E-D" that he was found guilty, after more than 50 years in law enforcement, and said he wanted to know why the president wasn't rescuing him from his legal woes: "Somebody ought to ask the president where is he."
Trump invoked Arpaio's name in his calls for tougher immigration enforcement and used some of the same immigration rhetoric and advocated tactics that brought Arpaio notoriety a decade earlier.
He said he won't rule out running for office again. "It's only a misdemeanor," he said. "You can run for anything you want with a misdemeanor. It's a petty crime."
If he runs again, we hope it will be in a field other than law enforcement. Arpaio has been criticized for shaming prisoners. He even made them wear pink underwear outside, under the brutal Arizona sun.
What do you think?
*Please let us know in the comments section below!*