CBS late night host Seth Meyers just made a hilarious comparison between President Trump to world famous "South Park" character Eric Cartman referencing a recent tweet where Trump called North Korean leader Kim Jong Un "short and fat."
On Monday's "Late Night with Seth Meyers," the host joked about Trump's behavior as a president and asked his audience whether the country had elected "one of the 'South Park' kids" while showing a picture of Cartman.
Meyers then did a worthy impression of Cartman reading Trump's tweet: "Oh well, I try so hard to be his friend, 'Kyle Jung Un.'"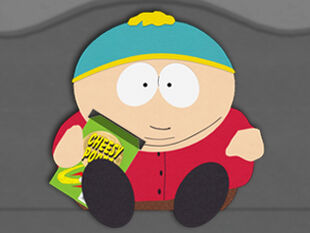 On Saturday, Trump issued out a response to the newest round of insults from North Korea's state media, which labelled Trump as a "lunatic old man."
"No-one can predict when the lunatic old man of the White House, lost to sense, will start a nuclear war," North Korean state media said last week.
"Why would Kim Jong-un insult me by calling me 'old,' when I would NEVER call him 'short and fat?' Oh well, I try so hard to be his friend – and maybe someday that will happen!" Trump tweeted on Saturday.
The two leaders have become famous for their frequent name-calling even since Trump took over office in January. Trump branded Kim "Rocket Man" during a speech to the U.N. General Assembly, while Kim has called Trump a "mentally deranged dotard" and a "frightened dog."
Trump is currently off American soil on a 12-day Asia trip where he is hoping to secure stronger commitments against North Korea's nuclear aggression from the United States' Asian partners.
There is truly nothing more terrifying when a couple of world leaders with nuclear weapons start throwing playground level insults towards each other.
COMMENT BELOW
LET US KNOW WHAT YOU THINK